Emerald Hills is a peaceful community of 5,000 in San Mateo County, just 45 minutes south of San Francisco. If you're considering moving to the area in the coming months, it can be helpful to learn more about the best restaurants, parks, and entertainment venues that Emerald Hills offers. To start, explore these top things to do in Emerald Hills.
1. Explore the nature preserves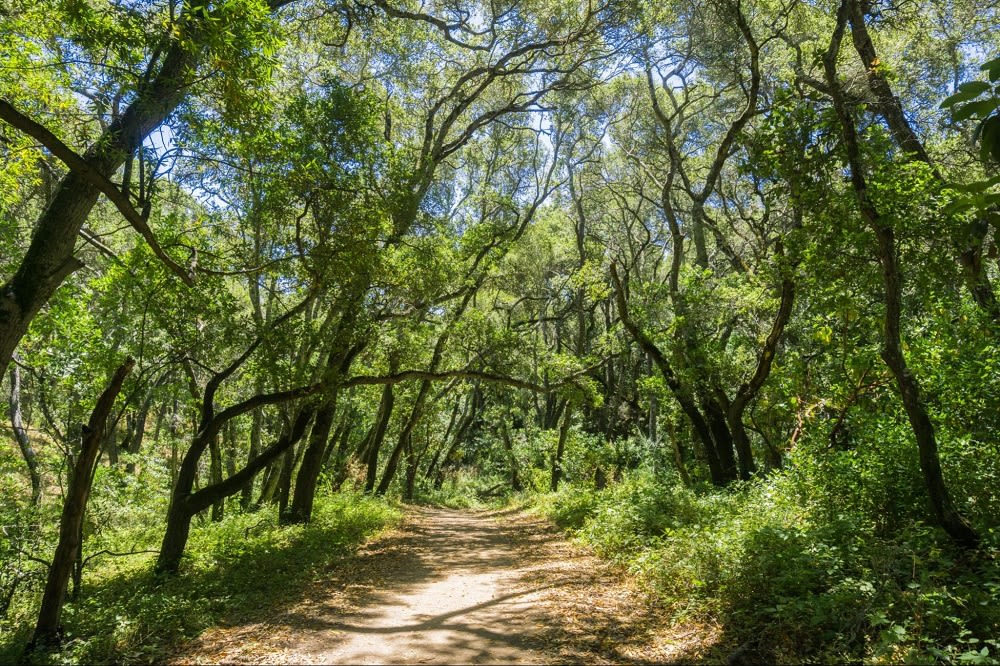 Photo courtesy of Shutterstock
There's no shortage of opportunities to get outdoors in Emerald Hills, with two nature preserves bordering the town.
Edgewood Park & Natural Preserve
is a local favorite for its beautiful Sunset Trail and 467 acres of grasslands to explore. The
Pulgas Ridge Open Space Preserve
is another fantastic option, with more than 360 acres of tree-lined trails that bring hikers past mountain ridges and canyons. Adventurers can also head to the gorgeous Pulgas Water Temple monument, a perfect example of Beaux Arts architecture tucked among the trees.
2. Spend a day on the golf course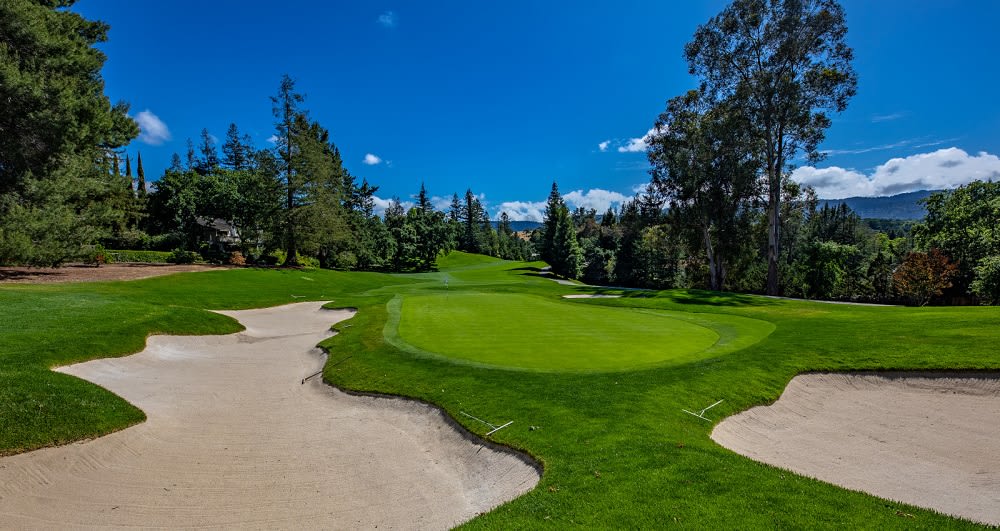 Photo courtesy of Sharon Heights Golf and Country Club
Apart from the nearby preserves, locals in Emerald Hills can spend a day outdoors on one of the many local golf courses. Close to home, residents love the
Emerald Hills Golf Course
, a nine-hole course with a driving range. The
Menlo Country Club
is another option, featuring manicured greens and an incredible clubhouse. Finally, there's the
Sharon Heights Golf and Country Club
, a private club that provides members with a challenging 18-hole course, tennis courts, a fitness facility, and a swimming pool.
3. Dine out on the town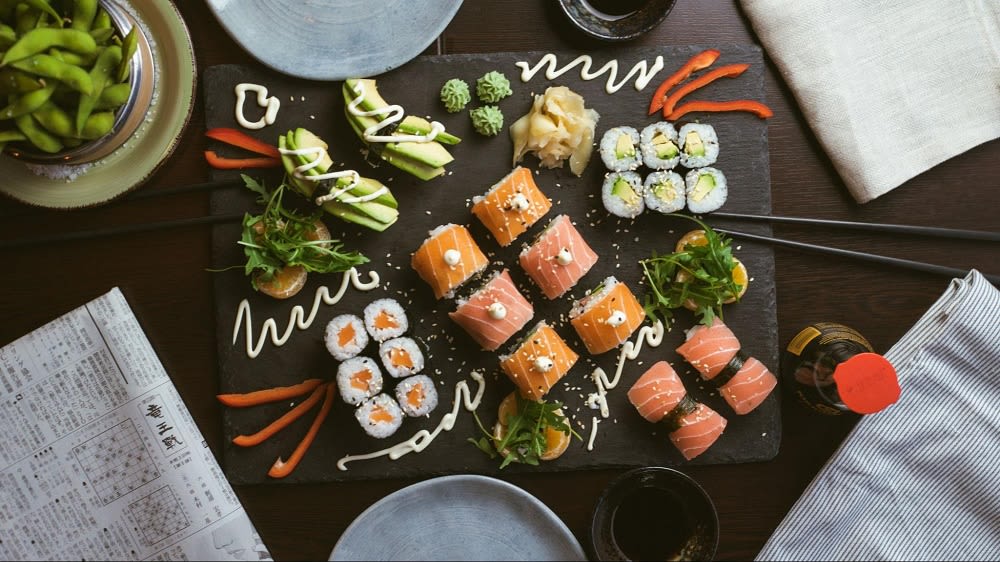 Photo courtesy of Unsplash
Dining out is hands-down one of the best things to do in Emerald Hills, whether residents stick to local options or head to neighboring areas. For the best sushi in town,
Oh Baby Sushi
is the place to go, a laid-back Japanese bar and grill with indoor and outdoor seating. Indian fare can be found at the
Aroma House
on Oak Knoll Drive, while nearby
Sancho's Taqueria
serves excellent Mexican bites. Canyon Inn is a favorite for burgers, sandwiches, and pizza, or residents can drive up to Farm House for elevated New American cuisine.
4. Enjoy local entertainment
Residents of Emerald Hills love spending an evening at the iconic
Fox Theatre
. The historic art deco theater was built in 1928 and is one of the best venues for live theater, blues performances, and concerts. The venue sits beside
Club Fox
, an intimate theater with a cozy lounge and dance floor that puts on regular live music performances. The Fox Theatre and Club Fox can be booked for private events, including holiday parties, weddings, and concerts.
For more live music around town,
Music on the Square
comes to life every Friday evening from 6 to 8 pm bringing you FREE music for FOURTEEN weeks throughout summer. With top-quality local and national musical performers—from rock and pop, to salsa and much more—music fans of all ages will be thrilled to discover and enjoy the most popular summer concert series on the Peninsula. Courthouse Square is the Community's "Living Room" and the weather can't be beat!
5. Check out the museums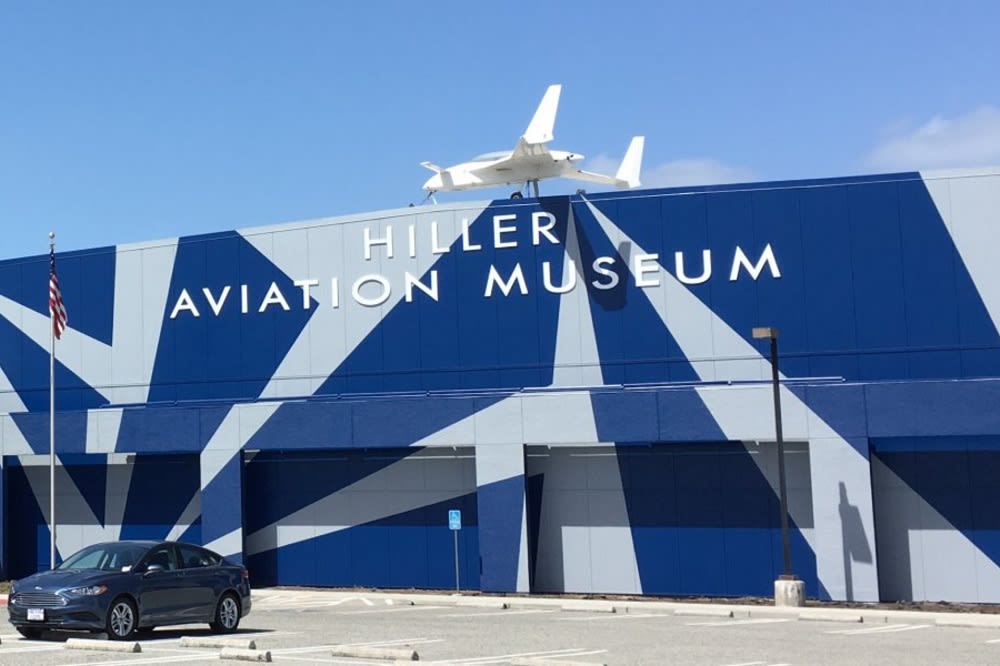 Photo courtesy of Hiller Aviation Museum
Anyone interested in getting to know Emerald Hills should take time to explore the area's history museums. The
San Mateo County History Museum
is a great place to start, housed within the historic Courthouse Square. Interactive exhibits bring the county's history to life and keep it relevant. For anyone interested in aeronautics, the
Hiller Aviation Museum
is a must-see, with exhibits on the past, present, and future of air travel and an impressive flight simulator.
6. Visit Filioli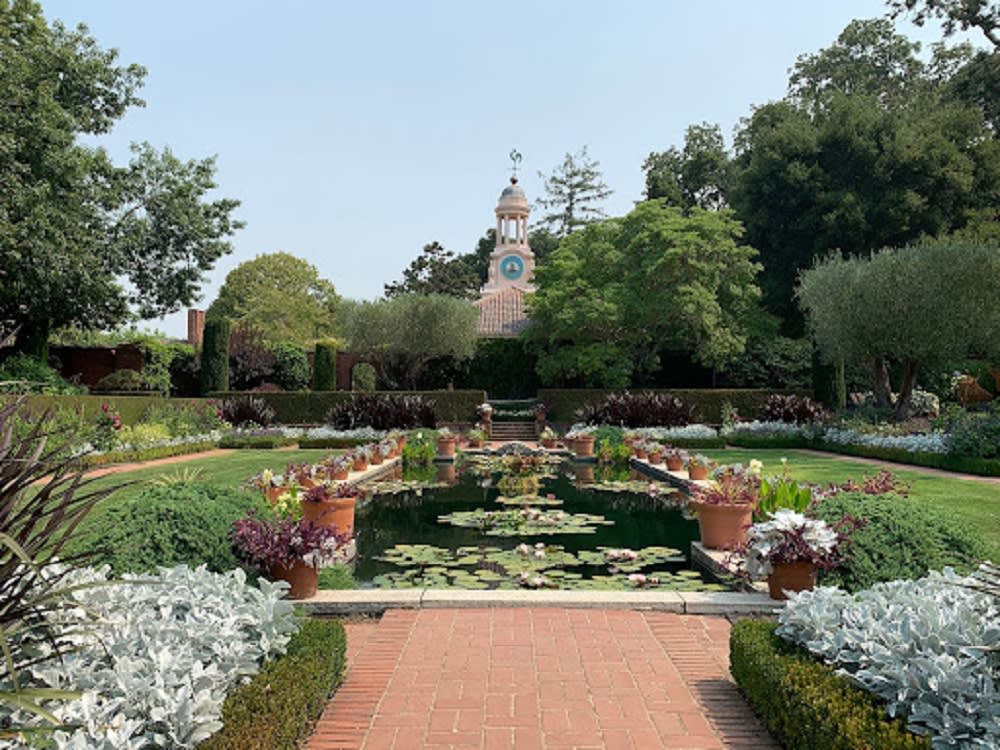 Photo courtesy of Filoli Historic House and Garden
A few minutes from the Pulgas Water Temple is the
Filoli Historic House and Garden
, a sweeping 654-acre estate. The property's lovely 1917 home is a picture of early 20th-century Georgian and Colonial Revival elegance with 56 rooms, 15 bathrooms, and more than 54,000 square feet. Built for luxury living and entertaining the most esteemed guests, Filioli now serves as a reminder of bygone times and welcomes guests for daily tours.
The 16-acre formal garden on the property is home to hundreds of fruiting trees, and thousands of flowers bloom each spring. Guests can stroll along the pathways, pausing for shade and respite beneath the garden's many terraces.
In addition to touring the house, formal gardens, and the estate itself, visitors looking for things to do in Emerald Hills can take part in events like the seasonal Filoli Flora Parties and the weekly Orchard Days in the fall.
7. Tour the Lathrop House

Finally, step back in time at the Lathrop House, one of the oldest homes on the San Francisco Peninsula. This stunning 11-room Victorian mansion was built in 1863 and features intricate Steamboat Gothic architecture. Seven ornate gables decorate the roof, while guests can view the carriage porch and veranda around the home.
A member of the National Register of Historic Places, the Lathrop House invites guests to tour the home's many rooms. Each is staged with Victorian memorabilia and insights into the area's past. The home is a well-loved piece of local history, with its original location at the site of the Fox Theatre. Tours are docent-led on Wednesdays and the occasional Saturday, and the home features the Tarnished Doorknobs Antiques and Collectibles gift shop for souvenirs.
Emerald Hills is a beautiful place to call home, especially for those who want to take advantage of the temperate year-round weather and unique local history. Those shopping for a new home in the area should consider visiting Emerald Hills to get a true sense of what it's like. If you're interested in finding the perfect piece of Emerald Hills real estate to make your own, work with real estate agent
Victoria Costantini
.
Victoria is one of the Bay Area's top agents and has served clients throughout the San Francisco peninsula for 14 years. With a passion for hard work and a commitment to excellence, Victoria has earned several accolades in recent years, including a Top 10 Realtors designation for the past four years and recognition as one of the top 500 realtors in the state.
Connect with Victoria Costantini
today to entrust your next home purchase with a true expert.
*Header photo courtesy of Unsplash